The Infrastructure Adaptation Program 
The Infrastructure Adaptation Program helps communities across Canada to reduce their risk of flooding through two main areas of focus:
Flood-Resilient Community Design
Developing a national standard for building new flood-resilient residential communities.

Click here

for more information about the program and our collaboration with the Standards Council of Canada.
Natural Infrastructure Preservation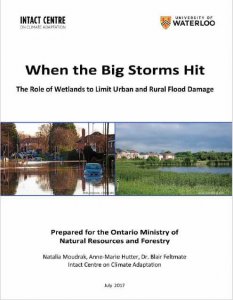 Quantifying the economic value of natural infrastructure preservation to limit flood risk.
Click here for a report that demonstrates that leaving wetlands in their natural state may reduce the costs of flooding by nearly 40 percent.