Subsidized registration for the Home Flood Protection Pilot Program is now closed.
Thank you to our program participants, funding and promotional partners, and to our delivery agent, AET Group. Together, we have achieved our goal of completing over 500 Home Flood Protection Assessments in communities across Ontario and Saskatchewan. Thousands of Canadians have also accessed our free home flood protection resources. Working together, we are taking practical action to reduce flood risk across Canada.
You may register for a non-subsidized Home Flood Protection Assessment here. 
Basement Flooding is on the Rise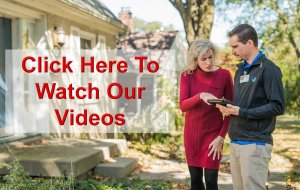 Basement flooding is stressful, destructive, and unfortunately, over the past decade, it has become increasingly common for Canadian homeowners. Extreme weather, aging municipal infrastructure, and lack of preventative maintenance at the household level have resulted in an average price tag of $43,000 to restore a flooded basement in Canada (Insurance Bureau of Canada, 2017).
A homeowner's best defense is to understand flood risks and take preventative action before the next big storm hits.
What is the Home Flood Protection Program?
The Home Flood Protection Program is a flood risk reduction education program developed by the Intact Centre on Climate Adaptation at the University of Waterloo to help homeowners reduce their risk of basement flooding and minimize damage if flooding occurs. The program provides free online self-help resources and a custom, fee-for-service flood-risk evaluation, known as the 'Home Flood Protection Assessment.' Click Here for FREE Home Flood Protection Resources.
Sign up here for seasonal maintenance reminders and program updates or follow us on Facebook @HomeFloodProtect and Twitter @ICCA_Canada.
What is Included in the Assessment?
In roughly 90 minutes, a trained Assessor works with the homeowner to complete a 50-point visual assessment of potential sources of water entry into the home.  A confidential, easy to read report identifies top ranked actions to:
Reduce infiltration, sewer back-up, and overland flood risks
Manage indoor humidity to reduce mold and mildew risks
Reduce risk of damage to structure and contents
Wisely manage water onsite
Understand risks as they relate to insurance coverage
A live customer service helpline, personal follow-up from the assessor, and seasonal maintenance reminders provide additional support to homeowners as they work to protect their homes from flooding.
How Can I Contribute to the National Rollout of the Program?
Participants of the Home Flood Protection Program have the option to volunteer for a confidential University of Waterloo Home Flood Protection Study. This study tallies program impacts and provides critical insights that will help us adapt and streamline the program for national rollout.  Lessons learned through the study will inform the development of a nationwide flood risk reduction program that will provide Canadians with the practical resources they need to reduce flood risk.Results of the study will be made available by December 2018. 
The Home Flood Risk Assessment Training Course
Lessons learned from the pilot phase have informed the development of a new Home Flood Risk Assessment Training Course that is currently offered through Seneca College and Fleming College.
This course empowers students to help homeowners identify sources of basement flooding, and identify opportunities to reduce those risks through what are often simple and cost-effective solutions. Students also receive flood-risk assessment software that will enable them to produce customized home flood assessment reports.
The Home Flood Risk Assessment Training Course is of value to anyone who wishes to understand and support the correction of deficiencies associated with the growing phenomenon of residential basement flooding. At a minimum, the course addresses material that is critical to the professional understanding of those who work in the following fields:
Home Inspectors
Insurance Brokers/Adjusters
Municipal Engineers/Planners
Emergency Managers/First Responders
Real Estate Brokers/Agents
Landscape Professionals
Home Construction and Renovation Professionals
The course will be available online beginning January 2019. Click here to learn more and to register. 
Home Flood Protection Assessments will be Delivered by AET Group – Your Trusted Partner for Sustainable Solutions
The Home Flood Protection Program is proud to partner with the award-winning consultants at AET Group to deliver the Home Flood Protection Assessments.
AET Group is an employee-owned multi-disciplinary environmental consulting, auditing, and scientific services company, with over 1,000 projects completed in Ontario and across Canada. To learn more about AET's reputation as a highly-trusted and leading edge environmental consulting firm, please click here.
Stay in Touch, Stay Informed
Sign up here for seasonal maintenance reminders and program updates or follow us on Facebook @HomeFloodProtect and Twitter @ICCA_Canada.Got a flood-related story to share? We want to hear about it! Contact c8evans@uwaterloo.ca to share your story with us.
What are Participants Saying About the Program?
"The program is so informative and revealed many issues that did not come up during a standard home inspection. It has provided us with a road map to follow as we prioritize upgrades and repairs for our home." – Lindsay Bunce, Toronto Ontario
"I would recommend having an assessment to anyone who wants to understand what they need to do to protect their home and personal belongings. The assessment has provided us with peace of mind." – Carol Solis, Burlington Ontario
"From our assessment, we learned that we can make inexpensive changes to our home to help us keep water out of our basement, even during the biggest storms." – Zainab and Patrick Moghal, Kitchener Ontario
"The Information conveyed through the program is invaluable for the homeowner. If I had known about watching my grading around my house, I might have been able to save myself $30,000." – Carol Duke, Kitchener Ontario
"A home flood takes an emotional toll. The best course of action is to prevent an event from happening in the first place." – Nathan Ziegler, Saskatoon Saskatchewan
"You have to be proactive as a homeowner. Spending a few hundred or even a few thousand dollars to protect your property is much better than having to spend tens of thousands of dollars on a clean up after water damage has already occurred." – Darilyn Weiss, Saskatoon Saskatchewan