Basement Flooding is on the Rise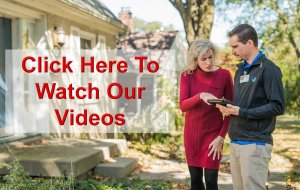 Basement flooding is stressful, destructive, and unfortunately, over the past decade, it has become increasingly common for Canadian homeowners. Extreme weather, aging municipal infrastructure, and lack of preventative maintenance at the household level have resulted in an average price tag of $43,000 to restore a flooded basement in Canada (Insurance Bureau of Canada, 2017).
A homeowner's best defense is to understand flood risks and take preventative action before the next big storm hits.
What is the Home Flood Protection Program?
The Home Flood Protection Program is a flood risk reduction education program developed by the Intact Centre on Climate Adaptation at the University of Waterloo to help homeowners reduce their risk of basement flooding and minimize damage if flooding occurs. The program provides free online self-help resources and a custom, fee-for-service flood-risk evaluation, known as the 'Home Flood Protection Assessment.' Click Here for FREE Home Flood Protection Resources.
Sign up here for seasonal maintenance reminders and program updatesor follow us on Facebook @HomeFloodProtect and Twitter @ICCA_Canada.
What is Included in an Assessment?
In roughly 60-90 minutes, a trained Assessor works with the homeowner to complete a 50-point visual assessment of potential sources of water entry into the home.  A confidential, easy to read report identifies top ranked actions to:
Reduce infiltration, sewer back-up, and overland flood risks
Manage indoor humidity to reduce mold and mildew risks
Reduce risk of damage to structure and contents
Wisely manage water onsite
Understand risks as they relate to insurance coverage
A live customer service helpline, personal follow-up from the Assessor, and seasonal maintenance reminders provide additional support to homeowners as they work to protect their homes from flooding.
How Can I Contribute to the National Rollout of the Program?
While participating in a Home Flood Protection Assessment, homeowners have the option to volunteer for a confidential University of Waterloo Home Flood Protection Study. This study tallies program impacts and provides critical insights that will help us adapt and streamline the program for national rollout.  Lessons learned through the study will inform the development of a nationwide flood risk reduction program that will provide Canadians with the practical resources they need to reduce flood risk.
Home Flood Protection Assessments will be Delivered by AET Group – Your Trusted Partner for Sustainable Solutions
The Home Flood Protection Program is proud to partner with the award-winning consultants at AET Group to deliver the Home Flood Protection Assessments.
AET Group is an employee-owned multi-disciplinary environmental consulting, auditing, and scientific services company, with over 1,000 projects completed in Ontario and across Canada. To learn more about AET's reputation as a highly-trusted and leading edge environmental consulting firm, please click here.
Stay in Touch, Stay Informed
Sign up here for seasonal maintenance reminders and program updates or follow us on Facebook @HomeFloodProtect and Twitter @ICCA_Canada.
Click here for program testimonials. Got a flood-related story to share? We want to hear about it! Contact rob.leone@uwaterloo.ca to share your story with us.