The Infrastructure Adaptation Program 
The Infrastructure Adaptation Program helps communities across Canada to reduce their risk of flooding and wildfire through the following areas of focus:
Wildfire-Resilient Communities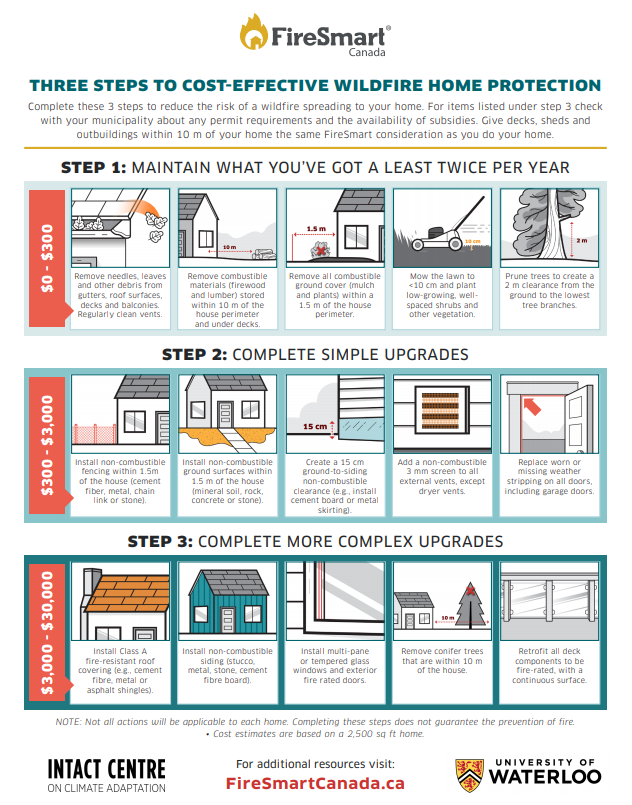 FireSmart Canada leads the development of resources and programs designed to empower the public and increase community resilience to wildfire across Canada. The Intact Centre has collaborated with FireSmart Canada to create a summary of the top actions residents can take to reduce home wildfire risk. To learn more read Three Steps to Cost-Effective Home Wildfire Protection.
Flood-Resilient Commercial Real Estate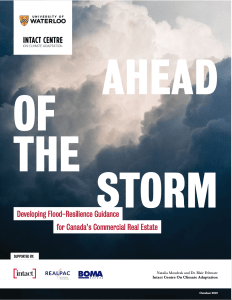 Flood-Resilient Communities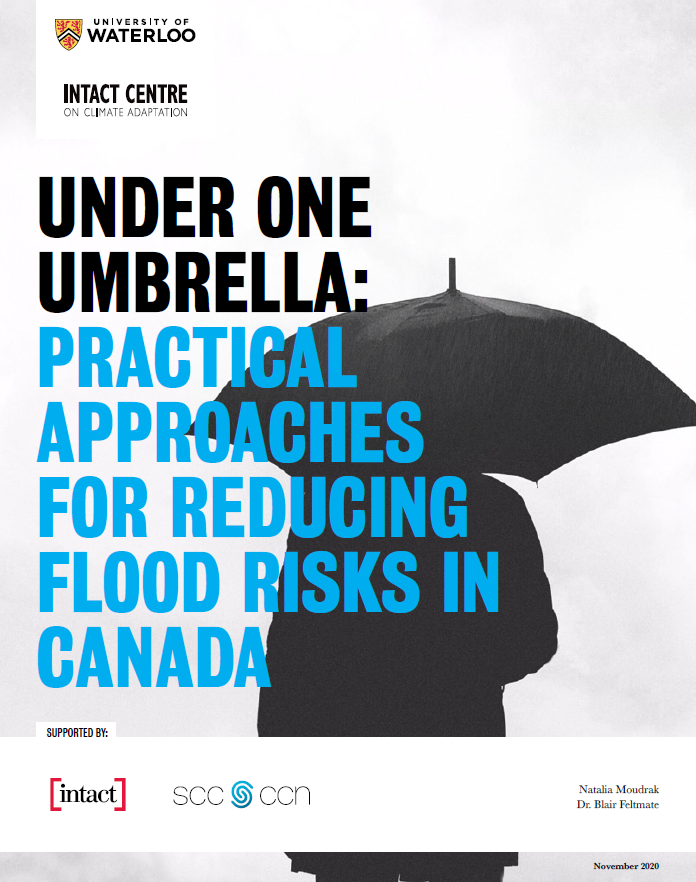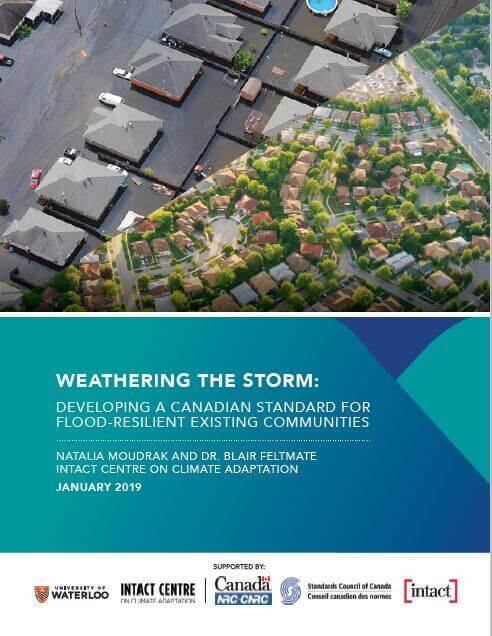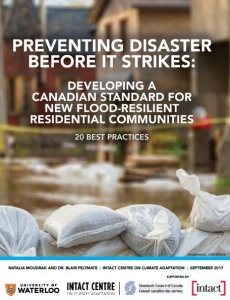 Natural Infrastructure Preservation
Quantifying the economic value of natural infrastructure preservation to limit flood risk