See below a description of the Advisory Committee members for the Intact Centre on Climate Adaptation.
Dr. Jean Andrey (Chair) – Dean, Faculty of Environment, University of Waterloo
Dr. Jean Andrey has been with the Faculty of Environment since 1989.  She was appointed Dean in 2015, having previously served as Interim Dean, Associate Dean [Graduate Studies], and Associate Chair [Graduate Studies] for the Department of Geography and Environmental Management. Dr. Andrey's research focuses on safe and sustainable transportation systems.  She has published nearly 100 articles, book chapters, conference proceedings and technical reports; has supervised 200 thesis projects by Geography, Planning and Civil Engineering students, and recognized for her contributions to teaching and student mentoring.  She has won the Distinguished Teacher Award and the Award of Excellence in Graduate Supervision at the University of Waterloo. Dr. Andrey is Past-President of the Canadian Association of Geographers and a Fellow of the Royal Canadian Geographical Society.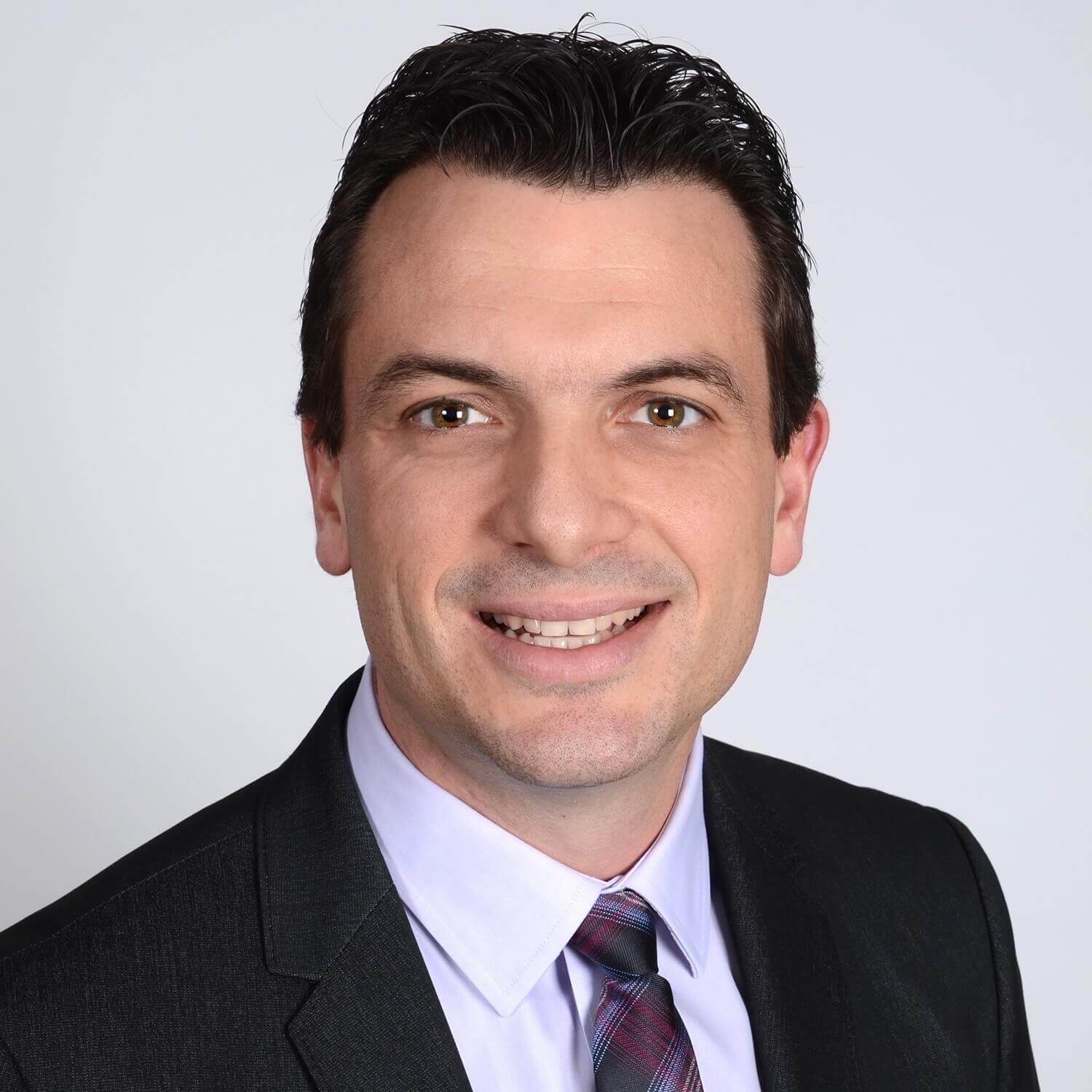 Patrick Barbeau – Senior Vice President, Claims, Intact Insurance
Mr. Barbeau has overall responsibility for claims operations across the country. Before being appointed to his current position, he was Senior Vice President of Personal Lines from December 2013 to April 2016. Prior to that, Mr. Barbeau was Vice President of Personal Lines from 2011 to 2013. In that position, he was responsible for Personal Lines rating and underwriting for the Quebec region. As part of his duties, he was involved in the AXA Canada and Jevco integration activities. Mr. Barbeau joined ING Canada in 2000 in the Actuarial department. He was appointed Manager of the Actuarial Department at belairdirect in 2003. In 2004, he became Vice President, Underwriting at belairdirect and later Vice President, Quebec Region, at belairdirect. In 2008, Mr. Barbeau became Vice President of Marketing and Communications at belairdirect, and was promoted to Deputy, Senior Vice President of Marketing and Operations in Direct to Consumer Distribution for Intact in 2010. Mr. Barbeau is a graduate of the Université de Laval à Québec holding an actuarial degree. He is also a Fellow of the Casualty Actuarial Society.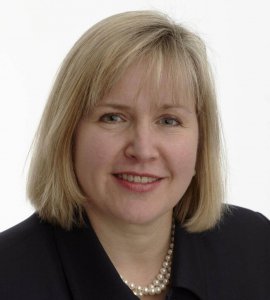 Monika Federau – Senior Vice President and Chief Strategy Officer, Intact Financial Corporation
Ms. Federau leads the development of corporate strategies, and oversees branding, government relations, corporate social responsibility, and communications. She joined Intact in 2010 as Senior Vice President, Marketing responsible for national advertising, communication and sponsorship strategies, as well as research and digital initiatives. Prior to Intact, Ms. Federau lived in Hong Kong working for a global life insurer where she was responsible for developing and executing strategies to enhance the company's brand throughout Asia. Ms. Federau holds a Bachelor's degree in Political Science from York University and an MBA from Queen's University. She serves on the Board of the Interactive Advertising Bureau of Canada, the Board of the Toronto Financial Services Alliance, and is a member of The 25th Team at UNICEF Canada.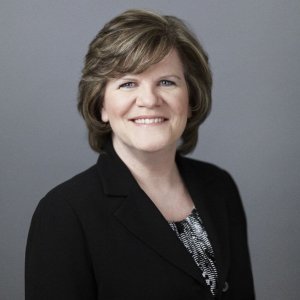 Giselle Gagnon – Senior Vice President, Strategic Resources Group, Bentall Kennedy (Canada)

Giselle Gagnon has responsibility for the company's Strategic Resources group where she establishes leadership strategies and practices that position Bentall Kennedy as a best-in-class real estate services provider across North America. Bentall Kennedy, a Sun Life Investment Management company, is one of the 30 largest global real estate investment advisors and one of North America's foremost providers of real estate services. Ms. Gagnon's role includes oversight of the company's sustainability strategy, EH&S programs and policies, risk management and insurance, best practices, and customer engagement strategies. Prior to joining Bentall Kennedy in 2003, Ms. Gagnon worked in senior positions with major Canadian real estate firms. With over 20 years of experience in commercial real estate, her career spans across operations, leasing, finance & administration, and development. Ms. Gagnon holds a Certified Property Manager (CPM®) designation and an MBA from the Richard Ivey School of Business at Western University.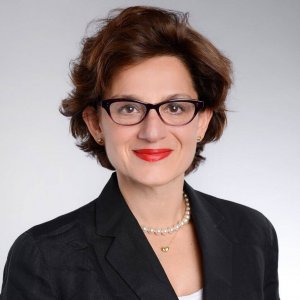 Dr. Maryam Golnaraghi
With over 20 years in executive and senior advisory roles, Dr. Golnaraghi worked directly with a wide range of stakeholders to develop proactive policies, strategies and innovative solutions to building socio-economic resilience to extreme events and climate risks. Currently, as the Director of the Extreme Events and Climate Risks Program of The Geneva Association, Dr. Golnaraghi is leading several strategic projects related to: (1) resilience of critical infrastructure; (2) innovation in climate risk assessment and risk pricing tools;  (3) socio-economic benefits of preventive and risk transfer  measures; and, (4) investment strategies for transitioning to a low-carbon economy and innovation in alternative energy sources. Prior to joining The Geneva Association, for 10 years Dr. Golnaraghi was the Chief of the international program on Disaster Risk Reduction at the World Meteorological Organization, and between 1997-2004 she was CEO and President of Climate Risk Solutions. Dr. Golnaraghi holds a B.S. in Chemical Engineering from Cornell University, an M.Sc. in Applied Physics and a Ph.D in Physical Oceanography from Harvard University. She serves in a number of international, national and industry advisory boards.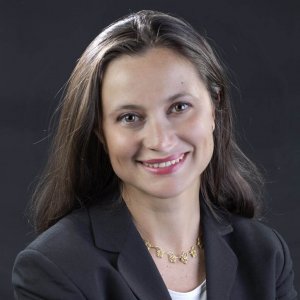 Veronica Scotti – Chairperson, Global Partnerships at Swiss Re
Based in Toronto since April 2015, Ms. Scotti is responsible for the company's Property & Casualty and Life & Health reinsurance operations in Canada and English Caribbean. She joined Swiss Re in 1999 in London when the company acquired Fox Pitt Kelton, a financial sector boutique investment bank. After relocating to Zurich in 2002 and gaining broader reinsurance experience through strategy, risk management and structured product roles, she moved into client facing functions in 2007 and has held since a number of positions including Head Business Development EMEA, Key Account Manager for European headquartered clients and between 2013 and 2015, Client Executive, MD in Armonk, New York, where she managed a team with global responsibilities for some of Swiss Re's largest US-headquartered clients. In the five years prior to joining Swiss Re, Ms. Scotti worked in commercial and investment banking in the UK, Switzerland and Italy with Banque Paribas, Union Bank of Switzerland and Banco di Napoli. She holds a Masters in International Economics and Management from the SDA Bocconi School of Management in Milan, Italy and a degree in International Commerce magna cum laude from Istituto Universitario Navale, Naples, Italy.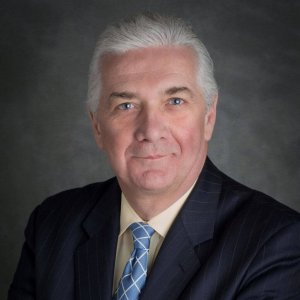 Douglas E. Turnbull – Vice-Chairman, Country Head, Canada, DBRS
In his role as Vice-Chairman, Mr. Turnbull is responsible for overseeing all of DBRS's day-to-day operations in Canada. As part of the global management team, Mr. Turnbull, 59, also focuses on the strategic development of DBRS's rating business and senior outreach activities for the company. Mr. Turnbull has more than 36 years of experience in the investment banking industry, most recently as Deputy Chairman, TD Securities Inc. Mr. Turnbull has worked in Toronto, Tokyo and New York, where he advised government, corporate, infrastructure and public sector clients on numerous public and private market transactions. In addition, Mr. Turnbull has held a number of board positions with public sector and not-for profit organizations, including Metrolinx, the Ontario Financing Authority, George Brown College Foundation, the Toronto Financial Services Alliance and ORBIS. In 2014, Mr. Turnbull was appointed by the Government of Canada as one of two Co-Chairs of the Canada-Assembly of First Nations, Joint Working Group on Resource Development, and delivered the final report in 2015.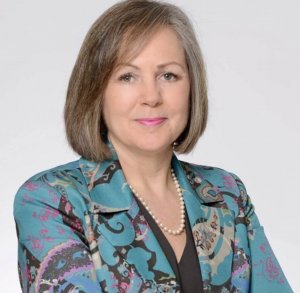 Benita Warmbold – Corporate Director (Former CFO, CPP Investment Board)
Benita Warmbold is a seasoned executive with a wealth of senior-level experience, both strategic and operational. Former Senior Managing Director and Chief Financial Officer of CPP Investment Board, Benita was responsible for all aspects of finance, risk, performance, tax, internal audit and legal. Over her nine years at CPP Investment Board, she was also responsible for technology, data and investment operations. Benita previously held senior leadership positions with Northwater Capital, Canada Development Investment Corporation and KPMG. Benita is currently active on several boards, including Methanex Corporation, SNC-Lavalin, Crestone Peak Resources, Canadian Public Accountability Board, Queen's University Board of Trustees and Women's College Hospital. She is also Chair of the Smith School of Business Advisory Board (Queen's University). Benita holds an Honours Bachelor of Commerce from Queen's University. A Fellow of the Institute of Chartered Accountants of Ontario and ICD.D, she has been recognized three times as one of "Canada's Most Powerful Women – Top 100", and in 2016 was inducted into the WXN Hall of Fame. In 2017, Benita was given a CFO Special Recognition Award for Social Responsibility and Mentoring.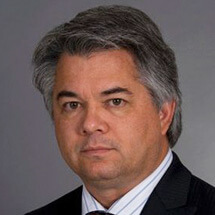 Dr. Blair Feltmate (Ex. Officio Member) – Head, Intact Centre on Climate Adaptation (Intact Centre)
Previous positions Blair has held include Vice President, Sustainable Development, Bank of Montreal; Director, Sustainable Development, OPG; and Partner, Sustainable Investment Group/YMG Capital Management.  Blair has written textbooks on environmental science, banking and sustainable development. He is generally interviewed by the media 100-150 times per year.  He is involved in the creation of several climate adaptation Standards with the Canadian Standards Association, and he is Chair, Federal Government of Canada Expert Panel on Climate Adaptation.