See below a description of the Advisory Committee members for the Intact Centre on Climate Adaptation.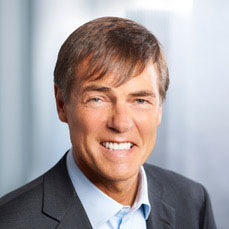 Mike Pedersen (Chair) 
Mike Pedersen is Chair of the Board of the Business Development Bank of Canada (BDC), and is also Chair of the Board of the Nature Conservancy of Canada.  In addition, he serves on the boards of CGI Group and SNC Lavalin.  He is also Chair of the Advisory Committee of the Intact Centre on Climate Adaptation at the University of Waterloo, and serves on the Global Risk Institute's Sustainable Finance Advisory Committee.  He co-chairs the Personal Philanthropy Project, an initiative to encourage greater charitable giving by Canadians. Until 2017, Mike was President and CEO of TD Bank, America's Most Convenient Bank, a top ten bank in the United States.  He held senior leadership roles in financial services around the world for over three decades, and is a former Chair of the Canadian Bankers Association. He has a long and ongoing involvement with charitable organizations focused on the environment and social services. Mike graduated from University of British Columbia with a Bachelor of Commerce degree and from University of Toronto with a Master of Industrial Relations degree. Mike lives in Toronto with his wife Martha.  They have three children.

Dr. Bruce Frayne – Dean, Faculty of Environment, University of Waterloo
Dr. Bruce Frayne is a Professor and Dean of the Faculty of Environment. Bruce is an urban planner, geographer, and senior member of the university administration. He holds a Bachelor of Arts from the University of Natal (now University of KwaZulu-Natal), a Master of City and Regional Planning from the University of Cape Town, and a PhD in Geography from Queen's University. His research interests fall within the broad ambit of sustainable cities, and encompass the three related areas of human migration, urbanization and food security. In addition to leading the Sustainable Development Goals (SDG) Canadian Cities Index project, Bruce works in Sub-Saharan Africa and cities of the Global South.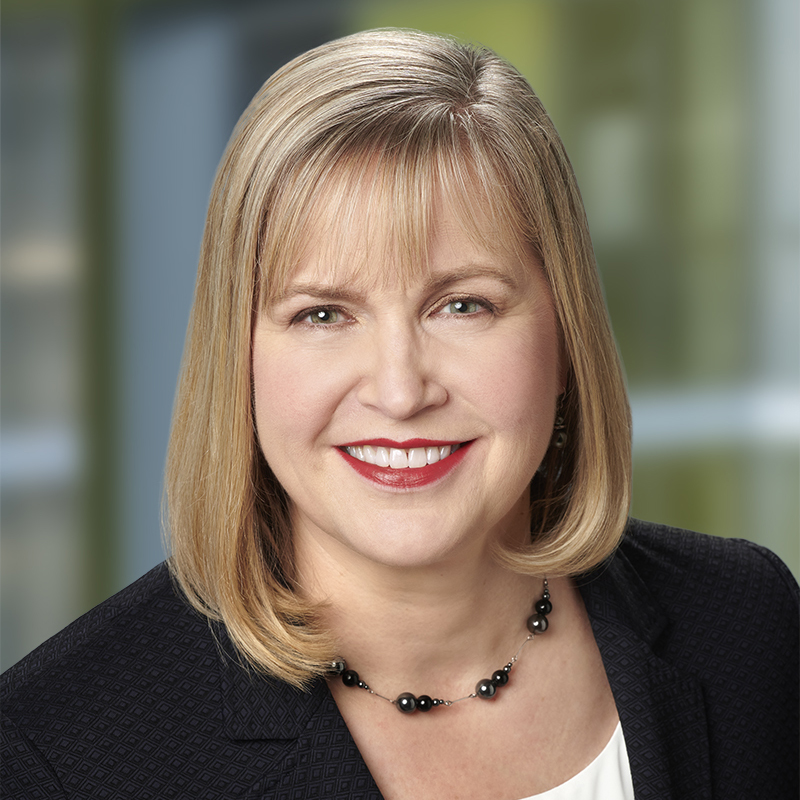 Monika Federau
Monika is an experienced C-suite executive with an extensive career in the financial services industry and in 2019 was a recipient of the Top 100 Canada's Most Powerful Women award by Women's Executive Network (WXN), for her efforts to advance women in leadership by breaking down barriers for future generations. She recently retired from the role of Chief Strategy Officer for Intact Financial Corporate where she spent the past decade contributing to the company's growth and outperformance as Canada's leading P&C insurance company, and a leader in North American Specialty insurance. Monika began her career in the insurance industry in product development, sales and marketing. She then held senior marketing and operations roles at software and e-commerce companies where she was responsible for customer acquisition and revenue generation in Canada, the US and Australia. Prior to Intact, Monika lived in Hong Kong working for a global life insurer where she was responsible for developing and executing strategies to enhance the company's brand throughout Asia. Monika serves on the board of the Ontario Teachers' Pension Plan Board, Assuris, UNICEF Canada, the Advisory board of the Smith School of Business at Queen's University and the Advisory Board of the Intact Centre for Climate Adaptation. Monika earned a bachelor's degree from York University and an MBA from the Smith School of Business, Queen's University.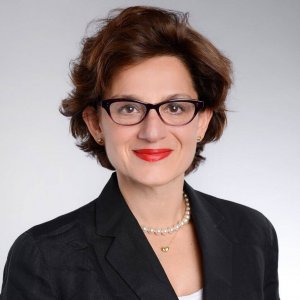 Dr. Maryam Golnaraghi
With over 25 years as founder and entrepreneur, executive, senior advisor and board director in public and private sectors and the United Nations, Dr. Golnaraghi has launched, led and managed transformative climate change initiatives and multi-stakeholder partnerships with systemic impacts, to enable transitioning to a resilient low-carbon economy. In 2020, Maryam was included on the list of 20 'Most Influential on Climate Change' by InsuranceERM and among the top 100 influencers in the world on "Resilience" by The Leaders' Magazine.
Since 2015, as the Director of Climate Change and Environment at The Geneva Association, she leads strategic initiatives to innovate and scale up insurance industry's contributions to the transitioning to a resilient low-carbon economy. Currently, her work is focused on, ¬(i) Innovating methodologies for forward-looking climate risk assessment and related regulatory and disclosure standards; ¬ (ii) Sources of climate litigation and implications for insurers and investors; ¬ (iv) De-risking new clean technologies for decarbonization of carbon-intensive sectors and new infrastructure systems; ¬ (v) Innovating risk transfer solutions and PPPs for managing physical climate risks (acute and chronic) and applications of nature-based systems.
Prior to joining The Geneva Association, for 10 years Dr. Golnaraghi was the Chief of the international program on Disaster Risk Reduction at the World Meteorological Organization, and between 1997-2004 she was CEO and President of Climate Risk Solutions, the first of its kind climate risk analytics and advisory company. Dr. Golnaraghi holds a B.S. in Chemical Engineering from Cornell University, an M.Sc. in Applied Physics and a Ph.D in Physical Oceanography from Harvard University. She is a senior fellow at the Atlantic Council and serves in a number of international, national and industry advisory committees and corporate boards.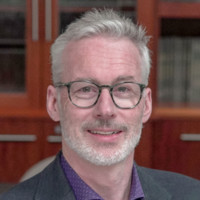 Steve Mennill
Steve Mennill is Senior Vice-President and Chief Climate Officer at Canada Mortgage and Housing Corporation (CMHC).  He has worked in many roles touching on various aspects of the housing system, including housing finance policy, insurance product development, business process and technology, default management, claims payment, social housing portfolio management, risk management, and affordable housing research. Prior to CMHC, Steve worked as an urban planner providing consulting services to land developers and municipalities. Steve holds an M.B.A. from the University of Toronto (Rotman), a Bachelor of Environmental Studies in Urban Planning from the University of Waterloo, as well as a Diploma in Urban Land Economics from the University of British Columbia.  He is a member of the Canadian Institute of Planners (MCIP, RPP), is certified in Real Estate Finance (CRF), and holds the ICD.D designation from the Institute of Corporate Directors.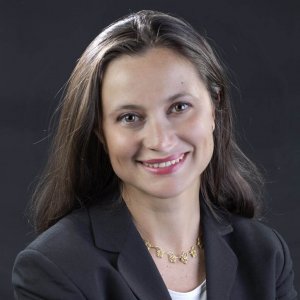 Veronica Scotti – Chairperson, Global Partnerships at Swiss Re
Veronica Scotti was appointed Chairperson Public Sector Solutions in July 2018. Public Sector Solutions is committed to helping national, provincial and municipal governments, public entities as well as international organizations develop innovative risk transfer solutions to strengthen societal resilience, both in advanced and developing economies. It promotes financial inclusion by improving access to insurance for risk-exposed low-income communities. Veronica joined Swiss Re in 1999 in London through the group acquisition of Fox-Pitt Kelton, a boutique investment bank. She gained her reinsurance experience following her move to Zurich in 2002, with roles in asset management, strategy, risk management and products. From 2007 she held client-facing positions in Zurich, as Head of Business Development EMEA and Key Account Manager Globals, before moving in 2013 to New York to become Client Executive, MD, with global responsibility for some of Swiss Re's largest clients. In 2015 Veronica was appointed President and CEO of Canada and the English Caribbean based in Toronto. Prior to joining Swiss Re, Veronica worked in investment banking in the UK, Switzerland and Italy with Banque Paribas, Union Bank of Switzerland and Banco di Napoli. She holds an MBA from the SDA Bocconi School of Management in Milan, and a master's degree in International Commerce from the Naval University Institute, Naples, Italy.
Carla Smith – Executive Vice President & Chief People, Strategy and Climate Officer, Intact
Carla Smith was appointed Executive Vice President in June 2021 to shape and drive Intact's global strategies in three key areas.  As the global CHRO, she will advance Intact's objective to be a best employer whose talents are future ready.  As the Chief Strategy Officer, she will develop and sustain Intact's corporate strategy equipping the senior team to navigate important strategic decisions and trade-offs.
As the Head of Climate, she will ensure that climate change is prioritized as a lens through which Intact manages its business, and that Intact capitalizes on opportunities to help customers and society adapt.  Her career with Intact has spanned more than 20 years.  She has held senior leadership positions throughout the organization including Intact Insurance, Claims, belairdirect, and Specialty Solutions.  She also successfully guided the organization through several acquisitions & integrations during her time leading Corporate Development.  Ms. Smith is a Chartered Insurance Professional and holds a Global Professional Master of Laws from the University of Toronto, a Master of Business Administration from Queen's University, and a Bachelor of Business Administration (Finance) from Simon Fraser University.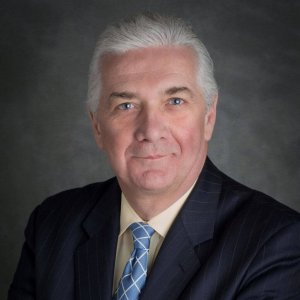 Douglas E. Turnbull – Vice-Chairman, Country Head, Canada, DBRS
In his role as Vice-Chairman, Mr. Turnbull is responsible for overseeing all of DBRS's day-to-day operations in Canada. As part of the global management team, Mr. Turnbull, 59, also focuses on the strategic development of DBRS's rating business and senior outreach activities for the company. Mr. Turnbull has more than 36 years of experience in the investment banking industry, most recently as Deputy Chairman, TD Securities Inc. Mr. Turnbull has worked in Toronto, Tokyo and New York, where he advised government, corporate, infrastructure and public sector clients on numerous public and private market transactions. In addition, Mr. Turnbull has held a number of board positions with public sector and not-for profit organizations, including Metrolinx, the Ontario Financing Authority, George Brown College Foundation, the Toronto Financial Services Alliance and ORBIS. In 2014, Mr. Turnbull was appointed by the Government of Canada as one of two Co-Chairs of the Canada-Assembly of First Nations, Joint Working Group on Resource Development, and delivered the final report in 2015.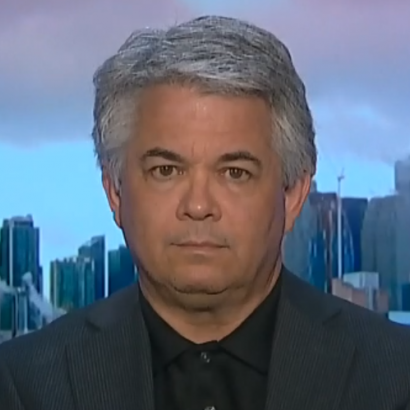 Dr. Blair Feltmate (Ex. Officio Member) – Head, Intact Centre on Climate Adaptation (Intact Centre)
Blair is the Head of the Intact Centre on Climate Adaptation. Previous positions he has held include Vice President, Sustainable Development, Bank of Montreal; Director, Sustainable Development, OPG; Partner, Sustainable Investment Group/YMG Capital Management; and President, Sustainable Systems Associates. Blair has written textbooks on Sustainable Banking (University of Toronto Press), and Aquatic Ecology (CAB International). He is generally interviewed by the media 100-150 times per year.
Blair is a member of the Sustainable Finance Advisory Council, Global Risk Institute. He is Chair, Adaptation Committee, Canadian Institute for Climate Choices, Environment and Climate Change Canada (ECCC). He is on the Advisory Board on Climate Change, Minister of Environment, Conservation and Parks (MECP), Ontario. He was Chair, Federal Government of Canada Expert Panel on Climate Adaptation and Resilience Results, and Chair, Electricity Transmission and Distribution Adaptation Standard, Canadian Standards Association. He is former Chair of Pollution Probe, and he was Chair/Founder of the Sustainable Electricity Program, Canadian Electricity Association.