The Intact Centre on Climate Adaptation (Intact Centre) is focused on three key areas that will reduce climate change and extreme weather risk for home owners, governments and businesses. Read more about our programs in our brochure.
1. The The Home Flood Protection Program (HFPP) helps homeowners reduce the risk of basement flooding and minimize damage if flooding occurs. The Program features an on-site flood risk evaluation service, known as the Home Flood Protection Assessment. In roughly one hour, a trained Flood Protection Assessor works with the homeowner to complete a 50-point visual assessment of potential sources of water entry into the home. A concise, easy to read report identifies top ranked actions to reduce flood-risk.
A live customer service helpline, personal follow-up from the assessor, and seasonal maintenance reminders provide additional support to homeowners as they work to protect their homes from flooding. Click here for Frequently Asked Questions, or  sign up here for updates.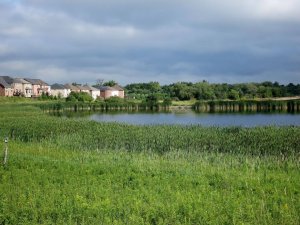 2. The Infrastructure Adaptation Program (IAP) helps communities across Canada to reduce the risk of flooding through three areas of focus:
– Developing a national standard(s) for building flood-resilient residential communities.
– Developing frameworks for assessing climate risks and promoting infrastructure that is more resilient to extreme weather.
– Quantifying the economic value of natural infrastructure (e.g. wetlands) to limit flood risk.
3. The Corporate-Specific Adaptation Program (CSAP) focuses on engaging business sectors (e.g., commercial real estate, electricity, telecommunications, etc.) to identify climate change and extreme weather risks, and to subsequently establish practical and cost-effective means to limit those risks.